The enchanting insert with foam tray plus token and card holders, especially designed for your board game box. For tidy and safe storage of miniatures and accessories.
---
Many believe that the life of a professional baddie is easy. But that such a villain's existence is much more than grinning gloating, ordering henchmen around and demanding "Off with her head!" is proven by the board game "Disney Villainous". Now you can finally find out how well you would do as a pirate captain in Neverland or as the Queen of Hearts.
Because we also have a heart for bad guys and gals, we support you in your fight against the good with this Feldherr Organizer, suitable for your board game box. The card and token holders ensure order and overview, so you can fully concentrate on your intrigues. The foam tray takes care of the well-being of your villains.
The set fits exactly into the original board game box for the "Disney Villainous" core game by Ravensburger.
A foam insert offers safe space for all 6 Villain Movers of the basic game.
Two card holders and a token holder made of plastic help you to sort the game cards, Villain Guides and tokens. All cards also fit with sleeves.
A second token holder made of sturdy plastic serves as storage for the Power Tokens. This token box replaces the Cauldron from the original equipment.
The player boards and the game instructions are stored separately.
No assembly required. All parts are ready for immediate use.
For Captain Hook, Jafar, Maleficent, Prince John, the Queen of Hearts, and Ursula to take a break after their exhausting rogue lives, the set comes with a foam tray that provides a custom-made compartment for each figure. The miniature-precise cut helps with sorting and also ensures that nothing slips around on the way. The sensitive parts of these lovely figures are therefore well protected against damage. If you paint your models, you can be sure that the colors are still unharmed after transport.
Now the miniatures are taken care of, we make sure the game material is in order.
The two card holders are divided into 3 compartments each. With this every villain gets his own compartment to sort the Villain and Fate Card Decks. Of course, these fit here also with sleeves.
This Organizer replaces the Cauldron for the Power Tokens with a robust Feldherr plastic token holder. On the one hand, this box serves to stabilize the foam insert in the board game box. Just like the original Cauldron, you can use the token holder on the tabletop during the game as a storage place for the Power Tokens.
The last free gap in this package is filled by the second token holder. Four compartments offer space for the 3 Lock Token and the Fate Token. The six Reference Cards and Villain Guides are placed on top of them.
After everything is in place, cover the miniatures with the foam topper and put the player boards and the game instructions on top. All miniatures are safely stored and all game material is neatly arranged. You are now prepared for any heroic adversity.
The set includes:
1 foam tray for Villain Movers (EXMEZB035)
1 foam mat, 10 mm, as bottom (EXBA010)
1 foam mat, 4 mm, as topper (EXBA004)
2 card holders for Villain and Fate Decks
1 token holder for Lock Tokens, Fate Token, Reference Cards, and Villain Guides
1 token holder for Power Tokens
The foam tray has the dimensions: 160 mm x 160 mm x 35 mm height (+ 10 mm foam base and 4 mm foam topper)
fine-pored, high-quality foam
chlorine and acid-free
Made in Germany
The card and token holders measure:
Token holder for Power Tokens: 161 mm x 100 mm x 34 mm height
Token holder 2: 161 mm x 100 mm x 26 mm height
Card holders: 113 (143) mm x 98 mm x 62 mm height
thermosoftening plastic
ready to use - no assembly required
3D printed in Germany
As with all 3D-printed models, minor imperfections may occur. The product images are only examples of how the finished product may look. Colors may vary. All products are delivered unpainted.
Models pictured are for size comparison only. They are the personal property of Feldherr company or employees.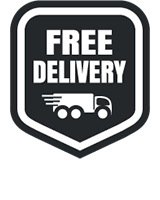 We offer free shipping for most countries!
European Union - flat just 7,99 Euro - Free from 69 Euro
USA & Canada - flat just 14,99 Euro - Free from 199 Euro
Worldwide shipping: Conditions here