With this Feldherr Organizer for Imperial Settlers, you always have the game material of the Imperial Settlers core game perfectly organized. Now you can create your empire in no time.
---
Discover new lands, urbanize them, get the economy flowing, and inflict war on your enemies. These are lots of requirements for a ruler who wants to win a game Imperial Settlers. To help you out, we took care of the organization on the gaming table. So you can subjugate your enemies without getting distracted by disorderly accessories.
With this Feldherr Organizer Set made of sturdy plastic, you can keep your box and the tabletop in order.
The Feldherr Organizer offers space for all game material for the core game of "Imperial Settlers" from Portal Games.
All your cards fit with sleeves as well.
The Rulebook, Score Board, and the Faction Boards are stored separately in the box.
No assembly required. All parts are ready for immediate use.
It is not easy to build an empire. Stones pave your way. So that you don't lose your sight of the important things, we have added this Feldherr Organizer to our program. Here you can sort your game material clearly and compactly. This ensures a clear balance of power on the table.
No matter if marker or token. There is a compartment for each. All shaped in the respective form, making it easy to see which part belongs in which space.
Two cardholder trays support you during the game. Thanks to them you can sort common, attack and faction cards by type.
Lid off and play. Designed as a quick gaming solution, you can simply take the trays out of the box and place them on the gaming table. Because of the practical design, every player knows where to find the necessary game material. Hereby, nothing stands in the way of a quick game start.
The set in detail:
A raw material tray for Goods Markers:
Four compartments designed in the shape of the individual Goods Markers.
A game tray for game tokens:
Six compartments designed in the shape of the individual tokens.
To sort all game tokens.
1 card holder for faction and attack cards:
Five compartments offer enough space to sort attack and faction cards.
1 card holder for common cards:
You can sort your common cards and draw them from the deck during the game.
The cards fit into both cardholder trays, with or without card sleeves.
A foam mat completes the set. It serves as an anti-slip base for the token holder trays.
The Rulebook, Score Board, and the Faction Boards are stored separately in the box.
The set contains:
1 plastic token holder for token (60006)
1 plastic token holder for raw material (60004)
1 plastic card holder for faction cards (60007)
1 plastic card holder for standard (59936)
1 foam mat as base
The token holders have the following dimensions:
59936: 72 mm long x 99 mm wide x 52 mm high
60007: 114 mm long x 100 mm wide x 69 mm high
60004: 150 mm long x 130 mm wide x 27 mm high
60006: 142 mm long x 92 mm wide x 27 mm high
Specs token holder:
thermosoftening plastic
ready to use - no assembly required
3D printed in Germany
As with all 3D-printed models, minor imperfections may occur. The product images are only examples of how the finished product may look. Colors may vary. All products are delivered unpainted.
Specs foam mat:
high-quality, fine pored foam
chlorine and acid-free
Made in Germany
Models pictured are for size comparison only. They are the personal property of Feldherr company or employees.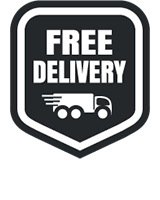 We offer free shipping for most countries!
European Union - flat just 7,99 Euro - Free from 69 Euro
USA & Canada - flat just 14,99 Euro - Free from 199 Euro
Worldwide shipping: Conditions here