Provides extra space for self-printed legends and up to 3 additional promo characters
---
Compatible with Legends of Andor: The Bonus Box
Provides extra space for self-printed legends and up to 3 additional promo characters
7 removable trays
Lid closes flush
Supports premium card sleeves
(max ext. size 86 x 126 mm & 63 x 96 mm)
"Ready to Use" no assembly necessary
This insert/organizer is a non-licensed product. All trademarks and copyrights are properties of their respective owners.
Hobby gaming product. Age 14+. Not a children's toy.
Warning: Choking hazard, not suitable for children under 3 years.
The Bonus Box adds four new legends, a new hero, a soundtrack on CD, a new game variant and an indenpendet dice game to the Andor cycle. Our insert uses the available space not only for the new components, but also comes prepared for fan legends and more bonus heroes.
LEVA-BOBO consists of 7 trays which can all be removed from the box and freely arranged on the table. The trays allow the original cardboard inlay for the dice game to remain in the box.
Trays 1 and 2: Hold the large legend cards (one tray stays empty for fan legends).
Tray 3: Holds the small cards
Tray 4: This is for the dice game items as well as the wolf warrior incl. dice and disks. There are 3 additional compartments for more bonus heroes. Hero boards can be stored under the tray (this way components won't spill regardless of how many hero boards one owns).
Trays 5 and 6: Figures for the new legends
Tray 7: Dice
Once all trays are back in the box, there is a recess on top that holds the audio CD and the equipment board. The manual goes on top. The lid closes flush. The game can be stored vertically, but we do not expressly recommend it, as the box is so slim it would topple over without support.
thermosoftening plastic
ready to use - no assembly required
3D printed in Germany
As with all 3D-printed models, minor imperfections may occur. The product images are only examples of how the finished product may look. Colors may vary. All products are delivered unpainted.
Models pictured are for size comparison only. They are the personal property of Feldherr company or employees.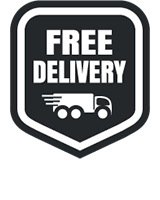 We offer free shipping for most countries!
European Union - flat just 7,99 Euro - Free from 69 Euro
USA & Canada - flat just 14,99 Euro - Free from 199 Euro
Worldwide shipping: Conditions here