Compatible with Tsukuyumi - Full Moon Down and its expansions After the Moonfall and Sentinels as well as the 2 player add-on
26 removable trays
Raises lid by 5 mm
Supports premium card sleeves (max ext. size 67 x 96 mm)
Dimensions after assembly: 423 x 308 x 70 mm
Assembly requires wood glue
Hobby gaming product. Age 14+. Not a children's toy.
Warning: Choking hazard, not suitable for children under 3 years.
The world has not been the same since the moon landed on earth and revealed its very core: Deep in the satellite's rocky heart lies the white dragon TSUKUYUMI, once a powerful deity – before his brothers and sisters banished him to the eternal night millennia ago. But his return has plunged the world into chaos – continents have shattered, animals and plants have disappeared from the face of the planet, and humanity has been all but wiped out.
Our organizer confronts the chaos and creates order on the game table. Each faction gets their own storage trays and still we managed to store the whole game with all expansions in the base game box.
TSUK consists of 26 trays, which can be removed from the box and freely arranged on the table.
Tray 1: Holds the event cards.
Trays 2-3: This is the place for all common markers.
Trays 4-24: Each faction gets their own space for standees, cards and markers.
Tray 25: Action cards.
Tray 26: Blockades/Passages.
Once all trays are back in the box, the big moon board, the faction boards and the rulebook/codex go on top. The lid will be raised by 5 mm.
This article is delivered as a kit that requires assembly. We recommend the use of wood glue (not included).
Models pictured are for size comparison only. They are the personal property of Feldherr company or employees.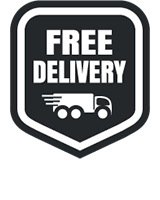 We offer free shipping for most countries!
European Union - flat just 7,99 Euro - Free from 69 Euro
USA & Canada - flat just 14,99 Euro - Free from 199 Euro
Worldwide shipping: Conditions here