Compatible with Twilight Imperium 4.
38 removable trays
Lid closes flush
Supports premium card sleeves (max ext. size 68 x 46 mm)
Dimensions after assembly: 430 x 286 x 125 mm
Assembly requires wood glue
This insert/organizer is a non-licensed product. All trademarks and copyrights are properties of their respective owners.
Hobby gaming product. Age 14+. Not a children's toy.
Warning: Choking hazard, not suitable for children under 3 years.
An undertaking of cosmic proportions - a race to the stars, your people colonizing new planets and your race advancing through trade, politics and military to create an everlasting star empire. In Twilight Imperium 4 the stakes are high; there are not only enough game components to set up part of the galaxy, you can also choose from 17 different factions. Hundreds of spacehip miniatures and hundreds of cards want to be neatly stored. Our organizer comes to the rescue with custom storage for all components, creating order in the vastness of space.
TIMP consists of 38 trays which can all be removed from the box.
Trays 1-6: One tray for each of the 6 player colors' fleets. Each ship type has its own compartment.
Trays 7-23: One tray for each of the 17 faction's control & command tokens as well as their cards.
Trays 24-26: One tray each for fighter, infantry and trade good tokens.
Trays 27-32: One tray for each of the 6 player colors' cards.
Tray 33: For the planet cards
Tray 34: For the objective cards
Tray 35-36: For the action and agenda cards, with space for the discard piles.
Tray 37: For the strategy cards, dice and speaker/custodian tokens.
Tray 38: A holder for the system tiles, sorted by type.
Once all trays are back in the box they leave a bit of space on top. Here place the 3 rulebooks either to the left or to the right and the faction & command sheets, the victory point track and the special Creuss system tile to the other side. The lid closes flush. Theoretically the game can be stored vertically, but we do not recommend it because of the size of the box.
This article is delivered as a kit that requires assembly. We recommend the use of wood glue (not included).
Models pictured are for size comparison only. They are the personal property of Feldherr company or employees.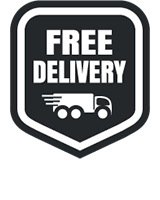 We offer free shipping for most countries!
European Union - flat just 7,99 Euro - Free from 69 Euro
USA & Canada - flat just 14,99 Euro - Free from 199 Euro
Worldwide shipping: Conditions here