Compatible with Arkham Horror 3. Edition and its expansion Dead of Night
15 removable trays
Lid closes flush
Can be stored vertically
Supports premium card sleeves
(max ext. size 94 x 61 mm and 68 x 45 mm)
Dimensions after assembly: 286 x 286 x 67 mm
Assembly requires wood glue
Hobby gaming product. Age 14+. Not a children's toy.
Warning: Choking hazard, not suitable for children under 3 years.
You want to pit yourselves against the incomprehensible eminence of cosmic horror with some handguns and amateur spells? You must be insane! Luckily for you, you can now gain the support of a very special artefact: our organizer with custom storage for all components makes sure the crawling chaos doesn't start in your game box.
ARKH consists of 15 trays which can all be removed from the box.
Trays 1-2: Card holders for the event cards - one for storage and one as dispenser for the table (replaces the included event deck holder)
Tray 3: Card holder for the archive cards
Trays 4-5: Card holders for the headline cards - one for storage and one as dispenser for the table (for the 13 card headline deck). In the box this holds the dice.
Trays 6-7: Card holders for the anomaly cards - one for storage and one as dispenser for the table (for the current anomaly deck)
Trays 8-10: Three identical card holders for the encounter decks, lying flat for optimal access and easily adding event cards
Tray 11: Card holder for all small cards, sorted by type
Tray 12: Holds the street tiles, investigator tokens and their plastic stands
Tray 13: Holds the focus tokens (by type) and the clue/doom tokens
Tray 14: Holds damage, horror, mythos and remnant tokens
Tray 15: Holds anomaly, activation, marker and money tokens
When putting away the game the map tiles (the neighborhoods) are put into the box first, then the 15 trays are stacked around them, so they exactly fill the available space. The scenario and investigator sheets go into a recess on top, finally followed by the rulebooks. The lid closes flush and all components stay in their place, even when the box is stored vertically.
Please note: There is no designated space for the cardboard event deck holder, but it is being replaced by a wooden one. For the cardboard monster deck holder (from the expansion) there is also no room and also no replacement. But disassembled it can be stored on top with the rulebooks.
This article is delivered as a kit that requires assembly. We recommend the use of wood glue (not included).
Models pictured are for size comparison only. They are the personal property of Feldherr company or employees.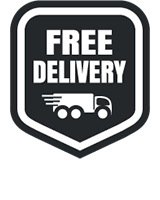 We offer free shipping for most countries!
European Union - flat just 7,99 Euro - Free from 69 Euro
USA & Canada - flat just 14,99 Euro - Free from 199 Euro
Worldwide shipping: Conditions here